Maria loves to dance.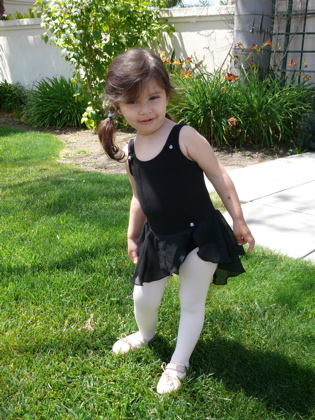 She missed many days of her dance class, and I thought being only two, she would have forgotten a lot of details about dance class.
I was wrong (a recurring theme in my life.) Of course she recognized her dancing clothes and she was happy to suit-up. What surprised me was how totally elated she was when we arrived in the strip mall parking lot, where the little dance studio is located. Personally, I find that all strip malls look the same, but somehow she knew where we were and with no clues or prompting from me she exclaimed, "Oh, wow! Dance, dance. Oh right!" She clapped and did a little rhythmic wriggle in car-seat. In class we are too busy for photo-ops. She keeps me on my toes, participating with her. We touch our toes, we tap our toes, we hop and jump and we wave swirly scarves while we float and flit with the other little girls, mommies and grandmas.